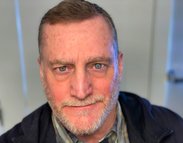 Hi, I'm Eddie Hiscock of Kingdom Home Inspection Services. I am an InterNACHI Board Certified Master Inspector (CMI), Building Biology Environmental Consultant™ (BBEC), and an Electromagnetic Radiation Specialist™ (EMRS). I believe that consumers have the right to expect the highest standards of thoroughness, fairness and accuracy from their Home Inspector. From the personal reception of your call to the final walk-through and follow-up support, you'll know that you're more than just a client to us, and are always welcome to contact us with any questions or concerns about your home!
I realize that your home is one of your most important assets along with your health. Whether you are buying or selling your home, renovating or have some health concerns regarding the condition of your home or property, you need the best Home Inspection Service Calgary has to offer. We provide professional, efficient state of the art Home, Property and Commercial Inspections as well as Indoor Air Quality Testing Services (IAQ) including mould, radon and nearly 500 different VOC's in the greater Calgary area. As a member of InterNACHI (International Association of Certified Home Inspectors), Kingdom Home Inspections is required to follow InterNACHI's Home Inspection Standards of Practice and The International Code of Ethics for Home Inspectors.
My Promise To You

I realize that choosing the right home inspector can be difficult. Unlike most professionals you hire, you probably won't meet me until your inspection appointment, after you've hired me. I will make every effort to provide you with the best home inspection experience possible. Furthermore, different inspectors have varying qualifications, equipment, experience, reporting methods, and pricing. One thing that's certain is that a home inspection requires a lot of work. Ultimately, a thorough inspection depends heavily on the individual inspector's effort.
If you honour me by permitting me to inspect your new home, I guarantee that I will give you my very best effort. This I promise you.
Meet The Owner and Principal Inspector
Helping you make wise decisions and avoid costly mistakes!
Meet The Owner & Principal Inspector